Eurisy
Eurisy is an association of 20 EU space agencies including ESA, CNES, DLR, ASI, UKSA, BELSPO, NSO,... Eurisy's mission is to bridge space and society by raising awareness on the potential of satellite applications with professional end-user communities: SMEs, regions, cities,...
Eurisy is also permanent observer with the United Nations COPUOS and was founded in 1989 on the initiative of French Minister Hubert Curien and EC president Jacques Delors.
En savoir plus
11th Annual Conference on European Space Policy - Brussels 22 &23 January 2019.
Eurisy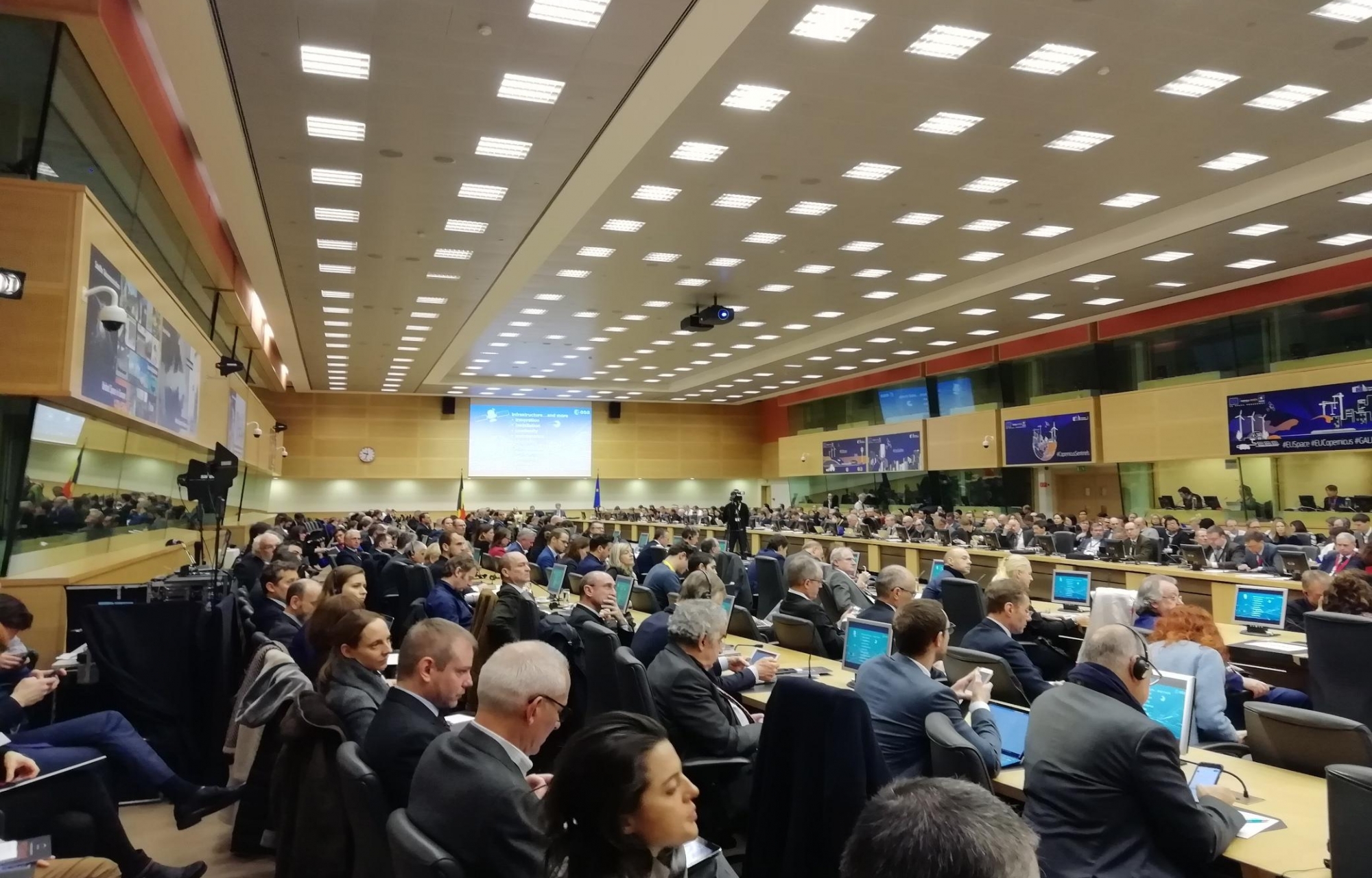 Space for Europe, European Space in the world
In January 2019, Europe's space policy will find at a pivotal point, with a new EU Space Programme on the horizon, the 2021-2027 MFF yet to be adopted, a strategic European Defence Fund in debate and the ESA "Space 19 Plus" to be decided in late 2019, while it will be confronted with multiple key questions as:
What new developments for EU Space Strategy in the next decade?
Which "Space 19 Plus" for ESA from 2019 onwards?
Which European "New space" projects?
Is Europe ready for off-earth manufacturing, robotic exploration and human spaceflight?
Is a "European Space Strategy in Earth and in Space Defence and Security" feasible?
How to enhance EU spatial sovereignty in the current international context?
Enregistrer