Eurisy
Eurisy is an association of 20 EU space agencies including ESA, CNES, DLR, ASI, UKSA, BELSPO, NSO,... Eurisy's mission is to bridge space and society by raising awareness on the potential of satellite applications with professional end-user communities: SMEs, regions, cities,...
Eurisy is also permanent observer with the United Nations COPUOS and was founded in 1989 on the initiative of French Minister Hubert Curien and EC president Jacques Delors.
En savoir plus
Global Conference on Space for Emerging Countries - GLEC2019
Eurisy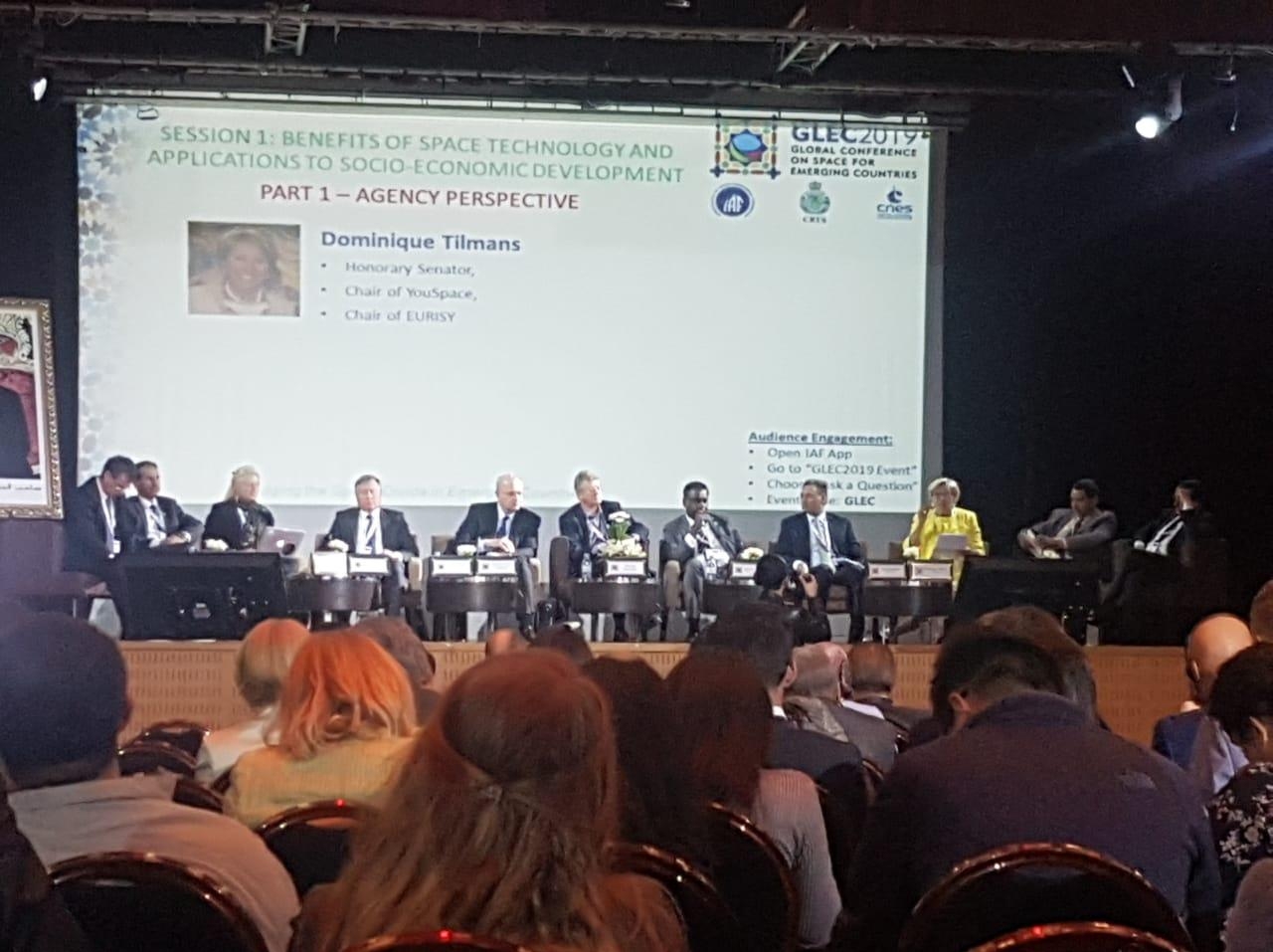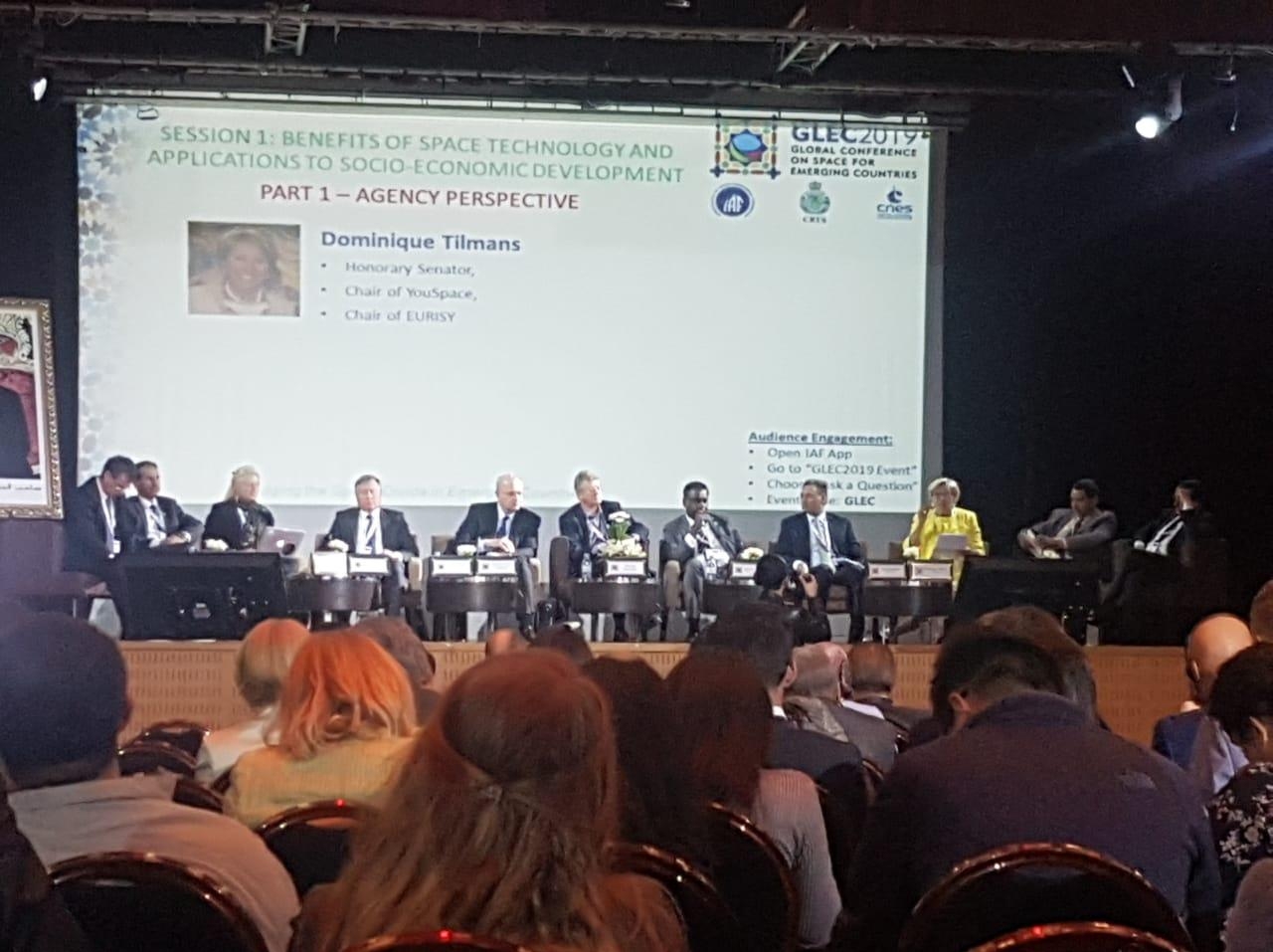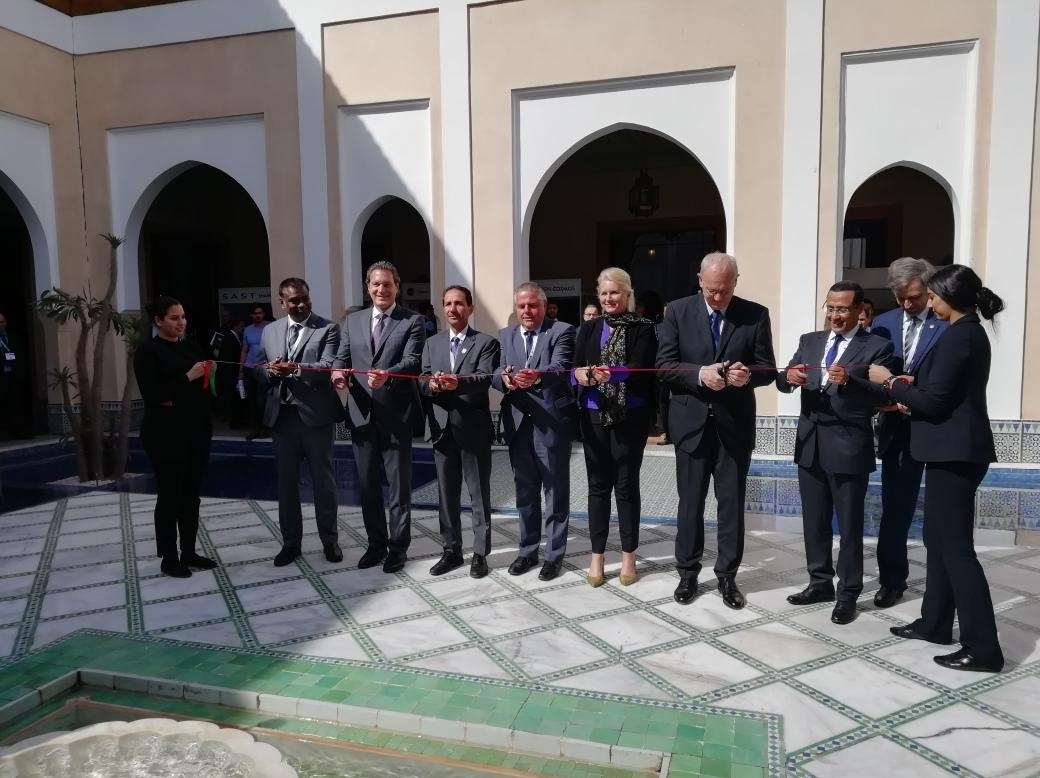 Marrakech - 24-26 April
The conference theme "Bridging the space divide in emerging countries", has been carefully chosen to mark an important milestone ofthe IAF Global Innovation Agenda 2016-2019. The first aim ofthisstrategy isrelated specifically to expanding the scope of IAF activities to emerging countries and connecting with new communities with a view to involve stronger participation of emerging countriesin the IAF activities, and broadly in space activities, provide knowledge and expertise support to these countries, and ultimately produce benefits for these countries.
Iwill take the floor the first day - Plenary 1 - High Level Panel 1 - Part 1: Benefits of space technology and apllications to socio-economic development - Agency Perpective
Enregistrer