Eurisy
Eurisy is an association of 20 EU space agencies including ESA, CNES, DLR, ASI, UKSA, BELSPO, NSO,... Eurisy's mission is to bridge space and society by raising awareness on the potential of satellite applications with professional end-user communities: SMEs, regions, cities,...
Eurisy is also permanent observer with the United Nations COPUOS and was founded in 1989 on the initiative of French Minister Hubert Curien and EC president Jacques Delors.
En savoir plus
Space for a Safe Society & Sustainable Growth
Eurisy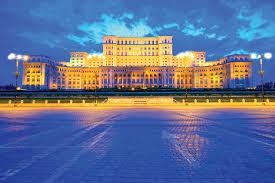 Bucharest - Roumania - 5 June
The conference "Space for a Safe and Secure Society, supporting Sustainable Growth" will take place in Bucharest on 4-5 June 2019. It is organised by the European Commission, in collaboration with the Romanian Space Agency, the European Space Agency and Eurisy, under the auspices of the Romanian Presidency of the EU Council and the Romanian Ministry for Research and Innovation.
It will focus on the benefits brought by the Earth observation, navigation and satellite communication technologies for the safety and security of the citizens as well as for the sustainable growth of the society.
I will be Moderator
15:00-17:30

SESSION 2: Space for a Safe Society

Contribution of Space to EU and Regional Safety

Vera Pinto, European Commission (112, e-call, SAR)
Zoltan
Copernicus Security Service: Denis Bruckert, EU Satellite Centre
Emergency Management Service: Stephane Ourevitch, Copernicus Support Office
Liviu Oboroc - Implementing Advanced Mobile Location to improve Emergency call Response in Moldova
Nicolae Sebe, Security Research Group – RO (TBD)
Veneta Giorgeva, Bulgarian Maritime Administration

Round table discussions with EU and regional users "Maximising the uptake of the EU Space programme for a safer society"

Moderator: Dominique Tilmans, Eurisy
https://romanian-presidency-space-matchmaking-breakfast.b2match.io/
Enregistrer