Eurisy - Council & General Assembly 6 June - Istanbul
Eurisy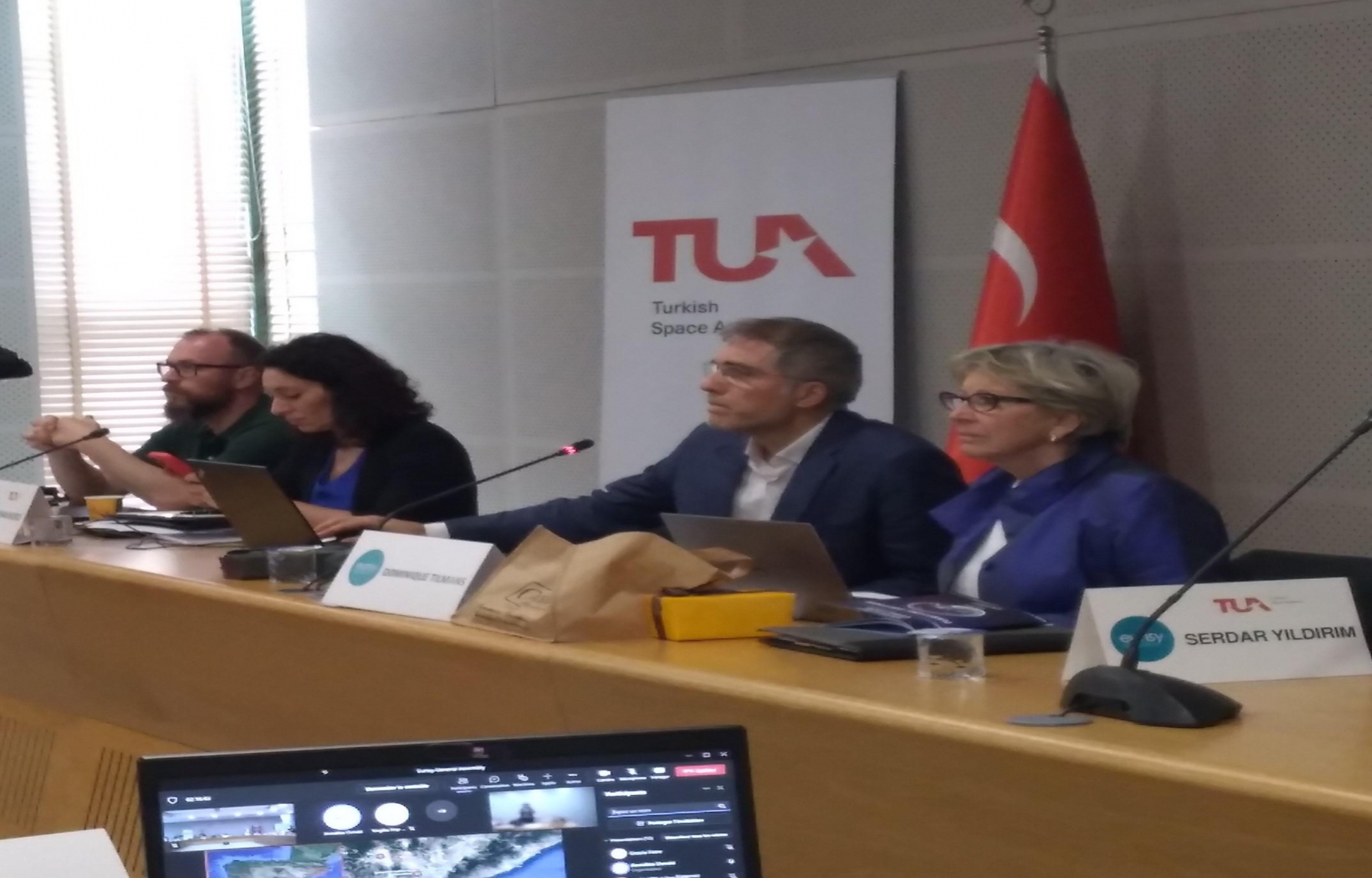 In collaboration with the Turkish Space Agency
Welcome speech
Dear friends,
I'm really glad to welcome you today at the Eurisy General Assembly, this year generously hosted by our member the Turkish Space Agency.
After going through two difficult years, we aspire to meet in person and to finally see each other again. Thank you Serdar and Ayhan for making this possible.
I am extremely thankful to those who travelled to be here today and to those who are connected. I know today is a day off for many of us, we really appreciate your presence!
It will be a G A with a lot of good news and among these we are very happy to welcome today a new member: the Institute of space studies of Catalunya, they will join us in the early afternoon.
As you know, this is a very special meeting for me, as it concludes my second mandate as Eurisy president but I'll come back on this later.
I want to congratulate the Staff and Annalisa to pass through the restrictive measures imposed by the outbreak of the pandemic, it was a very difficult period for everybody but they managed to reinvent Eurisy with a lot of energy!
As you'll see, Eurisy was quite active thanks to your inputs and endeavours, Eurisy has promoted and raised awareness of the benefits of space applications to increase the efficiency, resilience, and sustainability of our cities, to sustain rural communities, to safeguard and promote cultural heritage, to make the blue economy sustainable, to monitor and preserve our environment, and to leverage innovation in sports.
I don't want to be too long. Please don't hesitate to ask questions and intervene, take actively part in the discussion it's more exciting!