Five nominees for the Odissea Award for their graduate thesis 2016!
YouSpace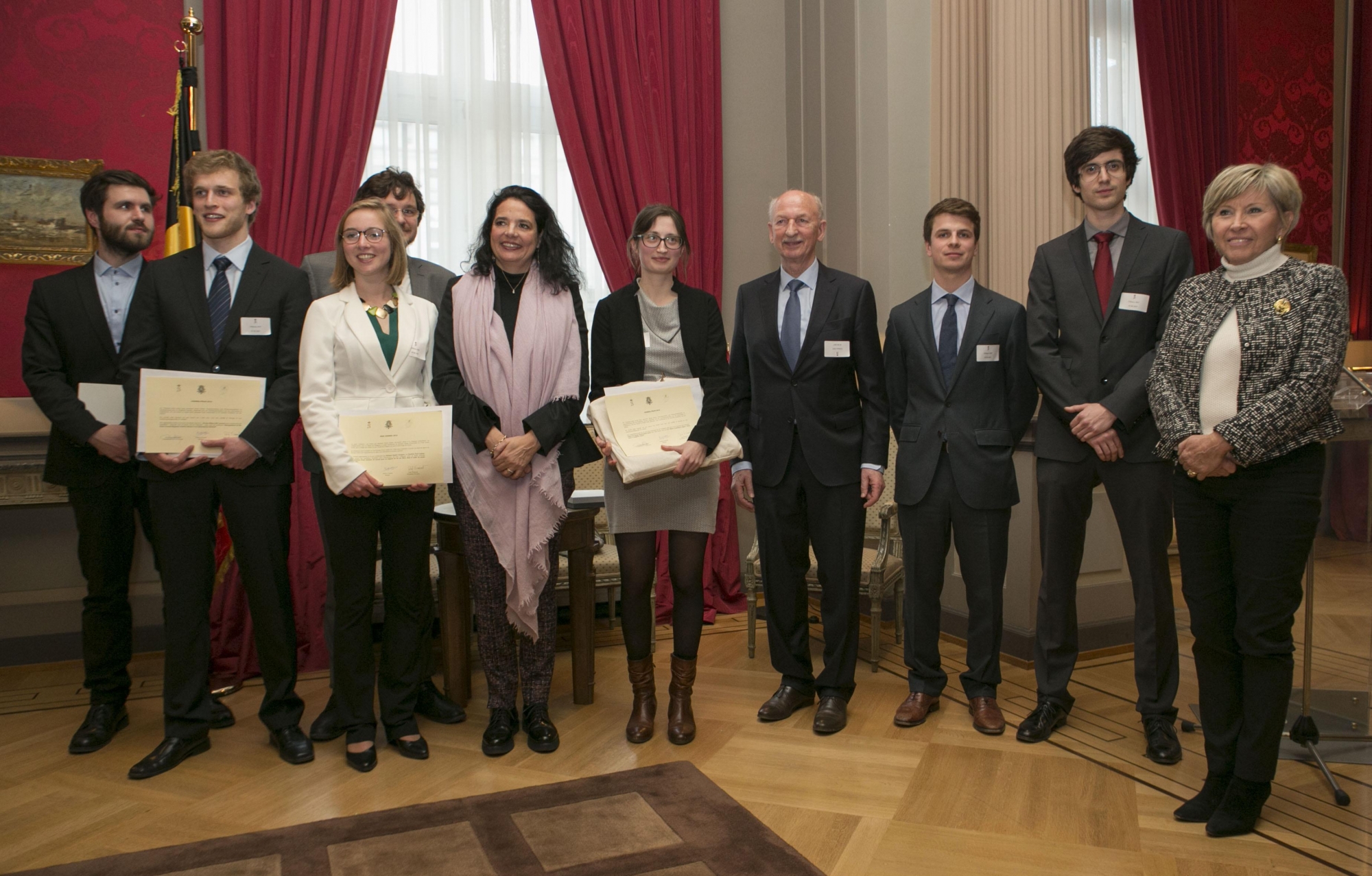 On 7th March 2017 at the Senate, were awarded 3 laureates with the Odissea Prize for their graduate thesis of 2016!
Yesterday at the Belgian Senate, we were particularly happy to congratulate the winner of the 1st Prize, Jolien de Paepe from UGent!
Her work "Water recycling in Space: from urine to hygienic water" gained the high attention of Dirk Frimout and his jury.

The 2nd Prize was conjointly awarded to Sophie Compere (Institut Paul Lambin) for her "Elaboration of a week of menus for a life support on Mars, within the framework of the project MELISSA" and Nicolas Wijsen (KULeuven) for his work "Extrapolation of the Solar Coronal Magnetic Field by Means of an Optimization Method".
Mathias Piens and Georges Vanden Avenne won the 4th place for their work "Reusability in the global Commercial Launch Market". The 5th place was attributed to Ward Munters for his study on "Space Debris: Towards an International Organization?".
This annual Odissea Award offers to the first laureate a grant of 8000€ from Belspo and a grant of 2x1000€ from BelgoSpace to the conjoint 2nd place. It gives them a hand to finance their internship in a company or spatial institution.

Well done everybody!


P.S.: Think to submit your thesis for next year's edition! You will be informed during the next weeks !