Second "Meeting Space Mentors / Space Mentees"
YouSpace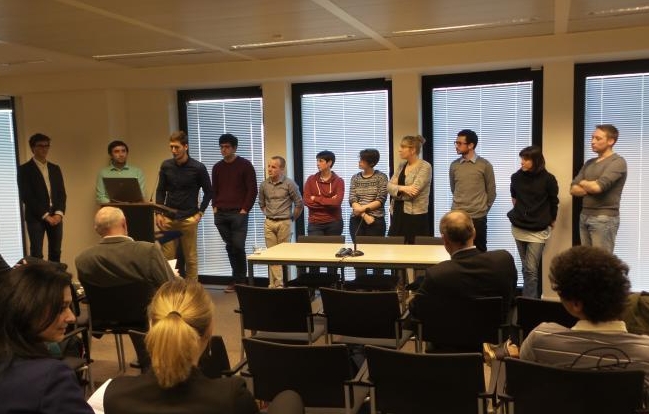 Thanks Belspo! After the launching of YouSpace at the Belgian Senate, we are pleased to invite you to our 2nd "Meeting Space Mentors/Space Mentees".
The family of YouSpace is growing, we are today 232! With our action "Space Mentors in Universities" more students joining us but also Industrials, Professors, Researchers and Institutionals.
This creates a lot of enthusiasm and the team has nice projects and developments for YouSpace.
Program:
17:00 - 17:10: Welcome by René Delcourt.
17:10 - 17:20: Evolution and future projects by Dominique Tilmans.
17:20 - 17:50: Presentation of the Space Mentees.
17:50 - 18:00: ESA Academy's Training & Learning Center by Natacha Callens.
18:00 - 19:30: Dinner
Professors are encouraged to share this initiative and this invitation amongst their students.
The YouSpace team :Sarah Baatout, Natacha Callens, Michaël De Becker, Philip De Man, Thierry Du Pré-Werson, Jean
Malingreau, Frank Preud'homme, Vladimir Pletser, Jean-Pierre Swings, Dominique Tilmans.
A conference realized thanks to the partnership of Belspo